LOTRO Maps:
Finding Your Way In Carn Dum


Here you will find LOTRO maps to help you find your way through Carn Dum. As I've said before... I'm no graphics guy! But I managed to put together some maps that I think will help if it's your first time in Carn Dum. I know on my first time through I had a heck of a time finding where to go for the keys and such.


The LOTRO maps on this page are ordered in the way you would go through the instance your first time through with no keys. Hopefully it will save you some time!


Carn Dum - Full Map
Here is the full map of the Carn Dum area. It shows the main town, Tarmunn Sursa, that you leave from in Carn Dum on the northeast corner.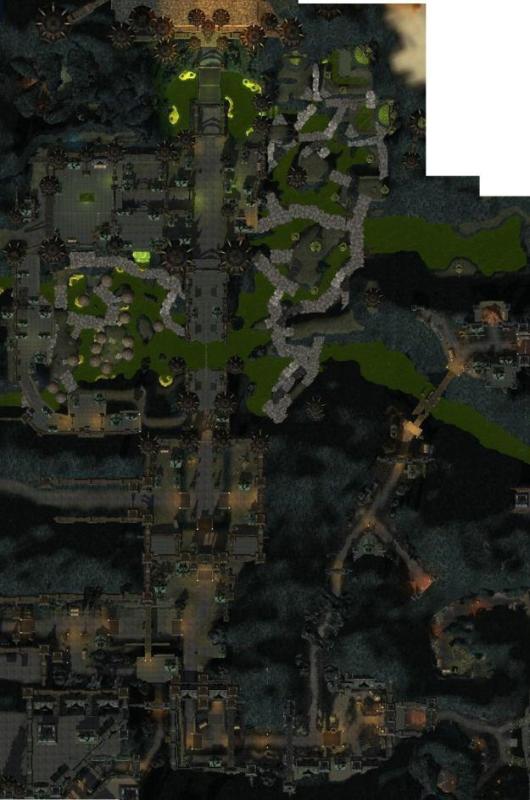 Path to Carn Dum Instance Entrance
This map shows the path that leads to the Carn Dum instance entrance. If you're good you can run straight in without fighting ;)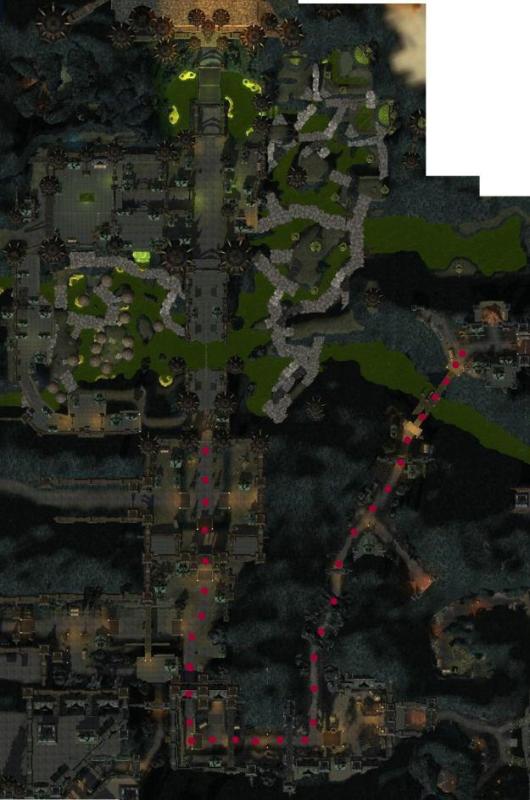 Path to the Sewers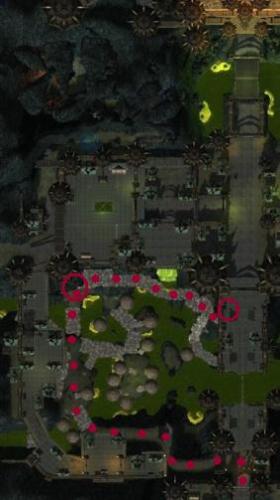 Here I've shown the path you will want to follow to the Carn Dum Sewers. If you don't have the key from the troll boss you'll follow it all the way around. The entrance is actually under the bridge where the right hand circle is shown. If you do have the key you can open the gate found where the left circle is shown.



Path to the Troll Boss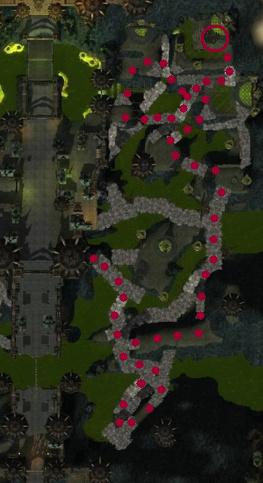 Here is the path that will take you to the troll boss, Barashal. It winds under itself in some places so it's kind of difficult to see exactly, but it's the best I can do for now!



Path to Helchgam











This is how to reach Helchgam once you defeat Barashal. It requires the Ornate Gate Key that drops off of the troll boss.



Path to Azgoth



This is the spot you come out after killing Helchgam. Follow the path immediately to the left and you'll find Azgoth. This boss drops the Iron Gate key, required to get into the Castle of the Witch King. Hopefully this will save you from running all over like I did my first time in there! After this boss you will fight Avalgaith in the red circle on the right. After that you're on your way to the castle!



I hope you found these maps helpful... I plan on continuing to add to it. Happy hunting and I'll see you in the other instances in The Lord of the Rings online!




Return to LOTRO Maps main page
Return from LOTRO Maps to LOTRO Guru