LOTRO Maps:
Finding Your Way In Ered Luin


Here you will find LOTRO maps to help you find your way through Ered Luin. I may not be the best graphics guy out there, but I managed to use my limited skill to put together some maps that I think will help new players find their way around ;)


I know on my first character the most confusing part was finding where to go. I've noticed in game there are always new players getting stuck finding Duillond or Gondamon. If this sounds like you, then you've come to the right place!
The LOTRO maps on this page will show you how to travel to the main towns and quest locations. I also have a few that can help you find the areas that you need to go to for completing the quests.


Ered Luin - Full Map
Here is the full map of Ered Luin. This shows you the main towns like Thorin's Gate, Noglond, Gondamon, Duillond, and Celondim.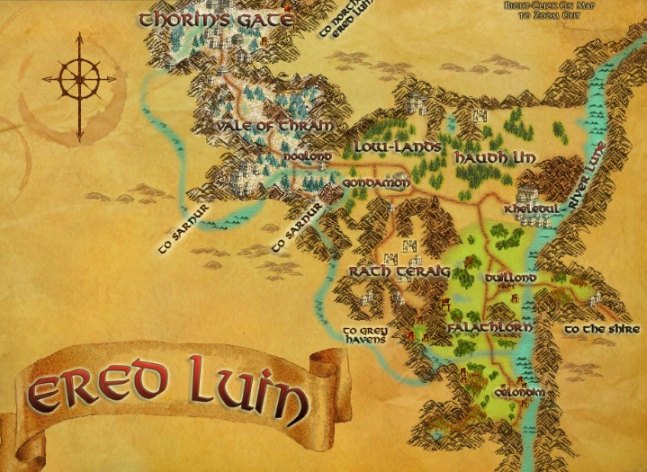 Celondim Quests











This map is to help you find your way doing the Celondim quests. Follow the red dots to the questing locations shown.



Traveling to Noglond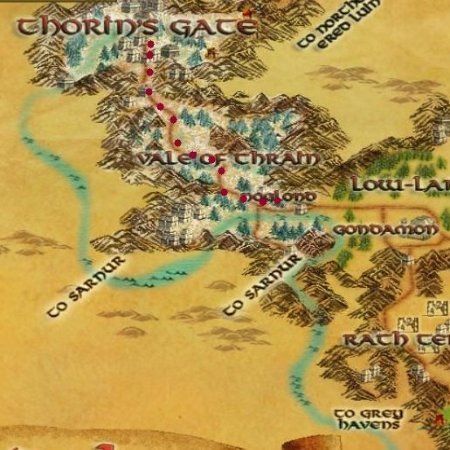 Here I've shown the path you will want to take to Noglond. It's pretty easy, just stay on the path out of Thorin's Gate.



Noglond Quests











This map shows the areas you'll be going to for completing quests. They close so you don't have to go too far.



Traveling to Duillond











Here is how to reach Duillond. Just follow the path north out of Celondim and you'll run right to it!



Duillond Quests











This map shows the locations for completing the quests in Duillond. Again they are close by!



Traveling to Gondamon











Here is the path to Gondamon from Noglond. It's easy to find, just follow the road ;)



Traveling to Thrasi's Lodge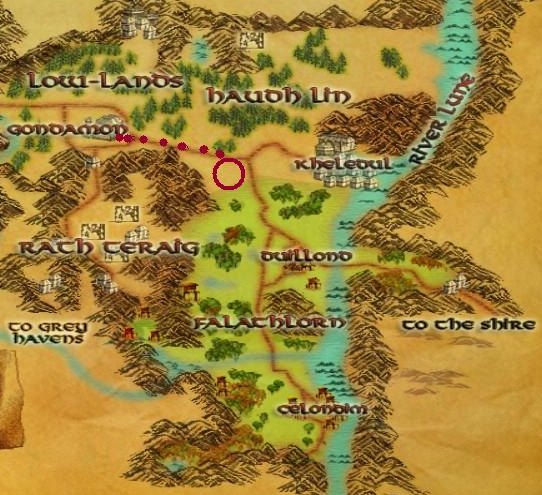 The location of Thrasi's Lodge is in the red circle. Just follow the road east from Gondamon.



Traveling to Glamir's Camp











This is the location of Glamir's Camp. You'll find it in some broken down elf ruins near the barrows.



I hope you found these maps helpful... See you over in the other zones in The Lord of the Rings online!




Return to LOTRO Maps main page
Return from LOTRO Maps to LOTRO Guru