LOTRO Maps:
Finding Your Way Through The Grand Stair


Here you will find LOTRO maps to help you find your way through The Grand Stair. It's a very short instance, but you have to go in a certain order to complete it on hard mode. Hopefully these maps will help if this is your first time through!


The Grand Stair - Full Map
Here is the full map of The Grand Stair. It's a small instance so you shouldn't have much trouble, but the next few maps show you the boss locations and hard mode path.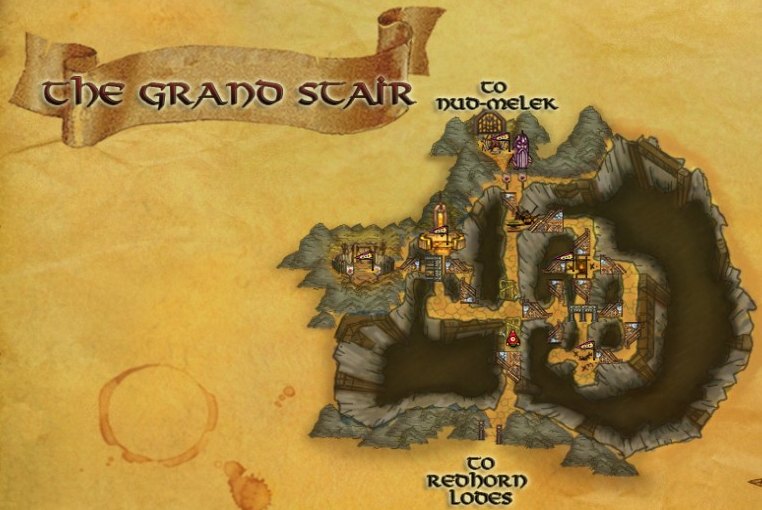 The Grand Stair Bosses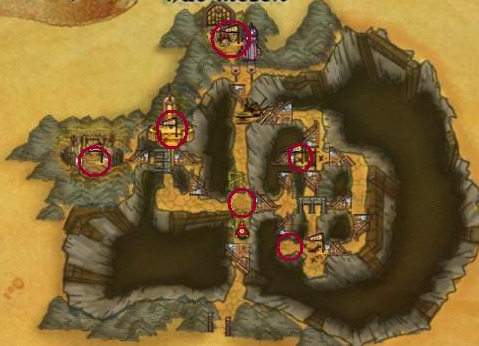 This map shows all of the boss locations in the Grand Stair. Ilzkal the Pummeler is the first boss to fight straight ahead. The Beast and Dorozg the Beast Tamer are farthest left, with Gothghaash the Firecaller above that. Glothrok the Vile with his warg Forzunk is the farthest right bottom and Nardur the Shield is north of that. Igash is the final both straight to the north.



Hard Mode Path - Timed Portion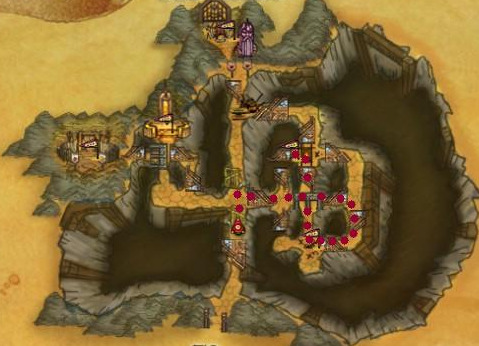 This part of hard mode is timed. You must move as quickly as you can along the path shown and engage Nardur the Shield before 10 minutes have past.



Hard Mode Path to Igash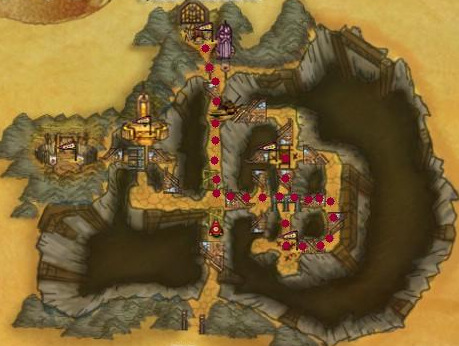 After defeating Nardur back track the way you came back to where you fought Ilzkal. The bridge will now be down and you can go up to Igash.



I hope you found these maps helpful... Hopefully you handled hard mode easily ;) See you over in the other instances of The Lord of the Rings online!




Return to LOTRO Maps main page
Return from LOTRO Maps to LOTRO Guru